March 14-15, 2024 | Atlanta, Georgia REGISTRATION IS OPEN!
The Educational Event for the Worldwide Wood Products Industries Including Veneer, Plywood, OSB, MDF, Particleboard, Engineered Wood Products, Mass Timber and Value Added
REGISTER TODAY!
EXHIBITORS LIST

We are pleased to announce that the ninth Panel & Engineered Lumber International Conference & Expo (PELICE) will be held March 14-15, 2024, and once again in the Grand Ballroom North of the Omni Atlanta Hotel at Centennial Park (previously named the Omni Hotel at CNN Center) in Atlanta, Georgia, USA.
PELICE again immediately follows the Wood Bioenergy Conference & Expo, which will be held March 12-13, 2024 also in the Grand Ballroom North. Both events are supported by Panel World and Wood Bioenergy magazines, and Georgia Research Institute.
Fifty speakers and 100 equipment exhibitor companies participated in the seventh Panel & Engineered Lumber International Conference & Expo. Attendance, including speakers, exhibitor personnel, producers, consultants and academia, was 450. Executives, plant managers, project managers, engineers, human resources and other personnel from 30 wood products producer companies took in presentations delivered by industry personnel on a range of topics including Legal Matters, Global Technologies & Trends, Quality Control, Plywood & Veneer-Based Technologies, Resins/Waxes/Coatings, Air Treatment, Fire Prevention, Process Optimization, Products/Research/Labor and Energy Applications.
We expect another excellent environment at the 2024 PELICE. We sincerely hope your company takes full advantage of one of the exhibitor sponsorship packages. Contact us today about exhibiting!
2024 Sponsors Recently Added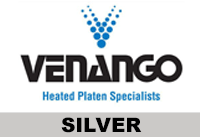 Venango Machine
14118 RT 8-89
Wattsburg, PA 16442
Phone: 814.450.3322
Booth #303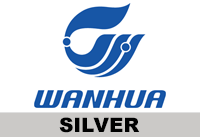 Wanhua Chemical (America) Co., Ltd.
3803 West Chester Pike
Suite 125
Newtown Square, PA 19073
Phone: 610.331.4096
Booth #417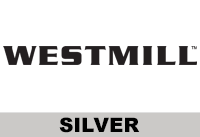 Westmill Industries
30640 Marshall Road
Abbotsford, BC
Canada V2T 6J7
Phone: 604.607.7010
Booth #421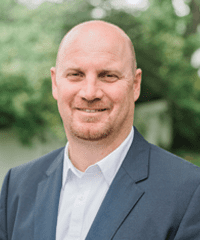 Karl Aicher
Director Project Engineering
Grenzebach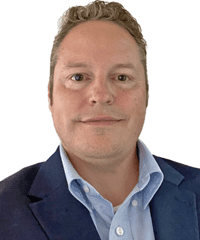 Timothy Chaffee
Business Director
Wanhua Chemical (America) Co., Ltd.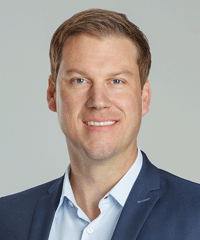 Christian Dieffenbacher
CEO
Dieffenbacher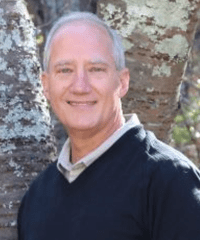 Cory Elliott
Senior Project Manager
Crow Engineering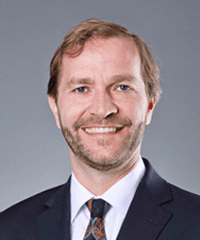 Lorne Fardy
Director, Product Development
Kadant Carmanah Design
Paul Gavin
Sales Manager (North America)
Biele Group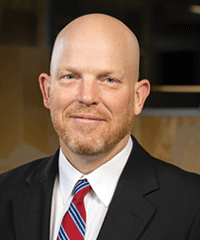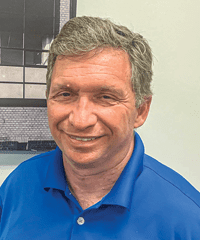 Todd Havican
Sales Director
Fagus GreCon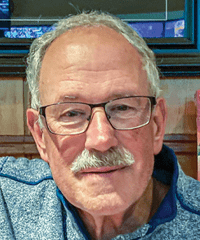 Steve Jaasund
Senior Product Manager
LDX Solutions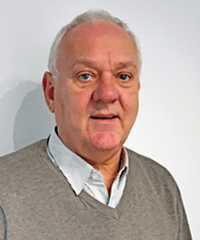 Bo Johansson
V.P. Sales Building Material
LIMAB AB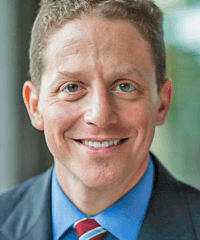 Greg Lewis
Vice President, Wood Panels
Forest Economic Advisors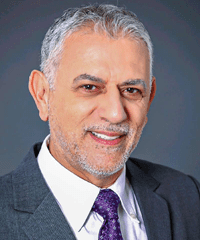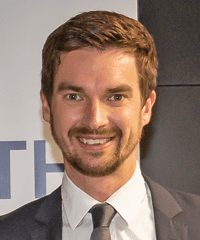 Torben Marhenke
Team Leader R&D
Fagus-GreCon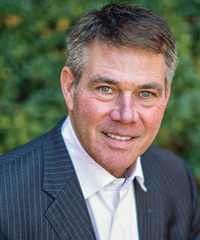 Roy O. Martin III
Chairman, CEO, CFO
Martco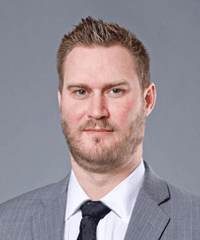 Conor McElveen
Sales Director, Aftermarket
Kadant Carmanah Design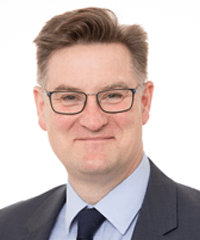 Nick Milestone
Director, Project Execution
Mercer Mass Timber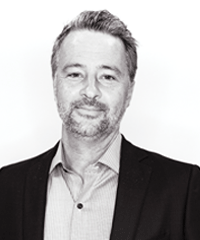 Matthew O'Malia
Co-Founder
TimberHP
Guillermo Velarde
Principal
AFRY Management Consulting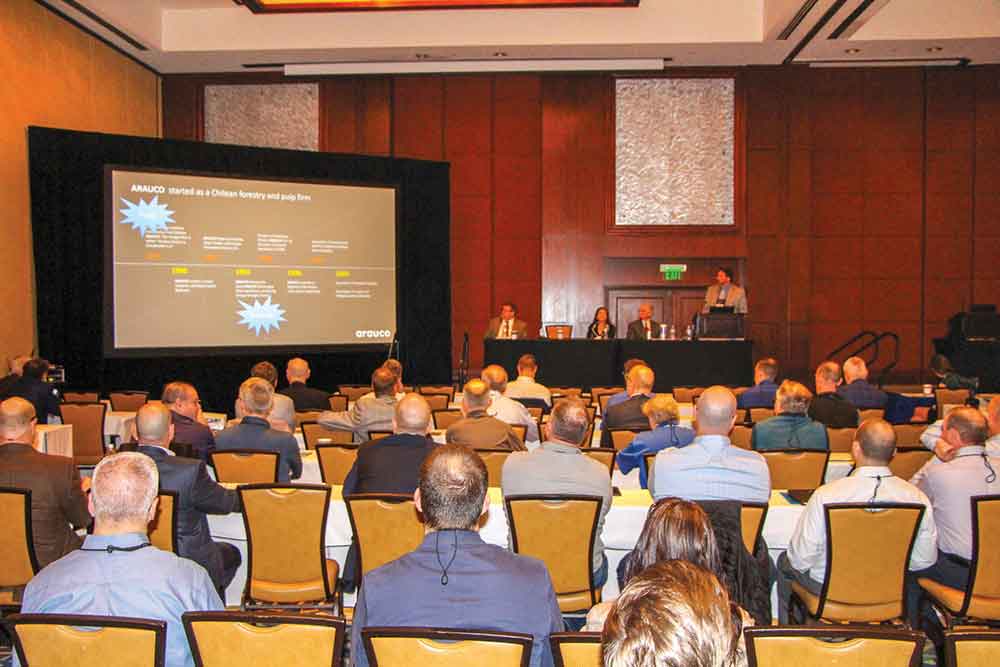 In addition to announced keynotes, PELICE continues to add speakers and presentations for the numerous technical sessions on tap. The full PELICE agenda is expected to be announced later this month…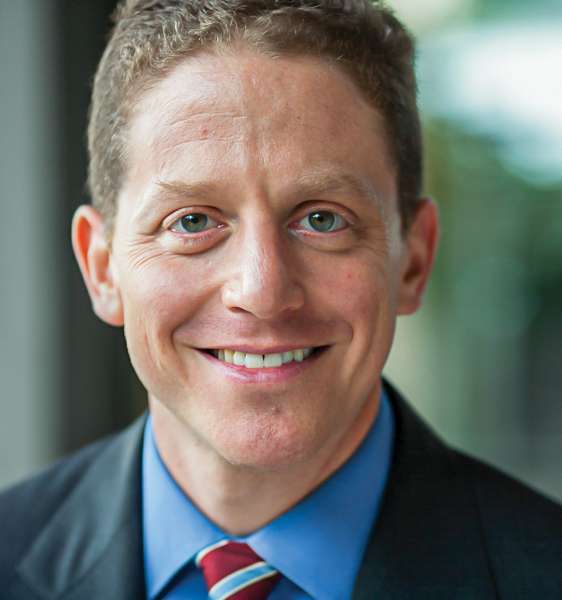 Panel & Engineered Lumber International Conference & Expo (PELICE), scheduled for next March 14-15 in Atlanta, continues to add speakers to its lineup. The event, which is hosted by Panel World magazine and Georgia Research Institute, will be held for the ninth time at the Omni Hotel in downtown Atlanta. Additions to the list of keynoters include…
March 14-15, 2024 | Atlanta, Georgia
PELICE is the Educational Event for the Worldwide Wood Products Industries Including Veneer, Plywood, OSB, MDF, Particleboard, Engineered Wood Products, Mass Timber and Value Added