Organizers of the ninth Panel & Engineered Lumber International Conference & Expo (PELICE) announced commitments from several industry personnel to deliver keynote presentations. Hosted by Panel World magazine and Georgia Research Institute, the event will be held March 14-15, 2024 at the Omni Hotel in Atlanta, site of all the previous PELICE events.
"Having started in 2008, I guess we can say that PELICE is getting some legs under it," comments Rich Donnell, co-chairman of the conference and editor-in-chief of Panel World. "But it doesn't compare to the longevity of the companies that two of our early keynoters represent."
Donnell is referring to panel and lumber producer, RoyOMartin (Martco), and wood products machinery manufacturer and technology supplier, Dieffenbacher. In fact, Martco and Dieffenbacher have been celebrating 100- and 150-year anniversaries, respectively, in 2023.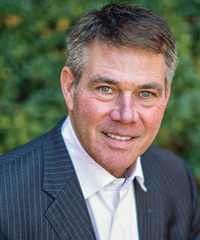 Roy O. Martin III, Chairman, CEO and CFO, will deliver a keynote entitled: "Empowering Culture: Navigating Change while Preserving a Culture of Excellence."
As RoyOMartin is amid growth and will be facing upcoming organizational transitions, Martin will discuss how sustaining current company culture and empowering leadership will be crucial in navigating these changes. He'll highlight the need to empower individuals within the organization to adapt and thrive while preserving the core values that define the current culture of excellence.
"With the opening of RoyOMartin's state-of-the-art OSB mill expansion in Corrigan, Texas, and 100-year anniversary celebration, it is imperative that our commitment to excellence continues as we look forward to the next 100 years," Martin says. "Change should not be viewed as a threat to the established values and principles but rather as an opportunity for growth and adaptation."
Martin is highly thought of for his business and economics development expertise and has led numerous advisory groups.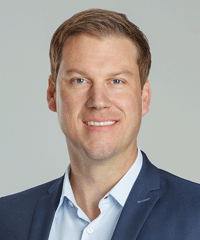 Traveling from headquarters in Eppingen, Germany will be Dieffenbacher CEO Christian Dieffenbacher, who will deliver a keynote entitled: "Future-Oriented by Tradition."
Dieffenbacher will discuss how one of the threads that runs through the family-owned German company's history is transformation—Dieffenbacher presses transform a variety of materials into useful products, while Dieffenbacher the company has permanently transformed itself to help industry and society address increasingly complex challenges. Among those challenges is the careful use of the earth's valuable resources. Sustainability has been part of Dieffenbacher strategy since 2019 and is one of its most important corporate goals. Another complex challenge is digitalization. Introduced in 2021, Dieffenbacher's digital platform EVORIS has established itself with more than 20 references worldwide.
Christian Dieffenbacher is a graduate in economics and engineering from RWTH Aachen University. He joined Dieffenbacher in 2014 and oversaw Asia operations, before joining the corporate management team in 2016, responsible for the Wood Business Unit, and in 2019 became CEO and Spokesman of the Management Board, completing the transition of management responsibility from the fourth to the fifth generation of the Dieffenbacher family.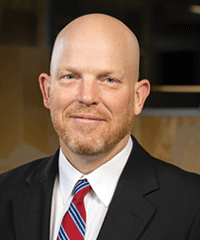 Stuart Gray, current Chief Operating Officer at Roseburg, who will become President and CEO of the legendary Northwest-based company on October 1, will deliver a keynote entitled: "Looking Back to Look Forward: the History and Future of Roseburg Forest Products."
Gray will speak about how the history of Roseburg illuminates its future, and how the key strengths that enabled the company to survive and thrive over the decades will pave the path to continued growth, making more lives better from the ground up.
Gray joined the company in 2017 as senior vice president and general counsel, overseeing the company's strategic business development, legal, compliance, and environmental teams. In January 2022, Gray was appointed chief operating officer and assumed responsibility for the company's manufacturing business.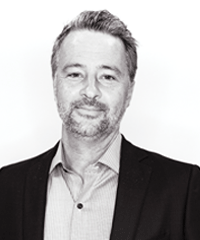 Matthew O'Malia, co-founder of TimberHP and principal at OPAL Architecture, will talk about: "Prefabricating the Future with Wood." He will address a new generation of building products encompassing wood fiber insulation and discuss their efficiency, environmental and performance attributes, ability to be effective in a variety of building types and their potential to be scaled to meet the growing renovation and new construction demands in North America.
O'Malia's award winning architecture has earned him a nationwide reputation for innovation and expertise in the design of passive house residential and institutional buildings. In 2016, he teamed up with TimberHP's other co-founder, materials chemist Joshua Henry, to look for a better domestic solution and determined carbon negative insulation from wood residuals, a successful product in Europe, could be manufactured affordably in the U.S.
GO Lab, Inc.—TimberHP's parent company—purchased a former paper mill in Madison, Maine in 2019 and raised more than $130 million to renovate the facility and turn it into the first wood fiber insulation manufacturing plant in North America. With renovations nearly complete, TimberHP will be selling all three of its products—TimberFill, TimberBatt and TimberBoard—on the North American market by early 2024.
PELICE will announce additional keynote participants in the next issue of Panel World.
The next Panel & Engineered Lumber International Conference & Expo (PELICE) will be held March 14-15, 2024, again at the Omni Hotel in Atlanta, Georgia. PELICE is hosted every other year by Panel World magazine and Georgia Research Institute….
March 14-15, 2024 | Atlanta, Georgia
PELICE is the Educational Event for the Worldwide Wood Products Industries Including Veneer, Plywood, OSB, MDF, Particleboard, Engineered Wood Products, Mass Timber and Value Added