The next Panel & Engineered Lumber International Conference & Expo (PELICE) will be held March 14-15, 2024, again at the Omni Hotel in Atlanta, Georgia. PELICE is hosted every other year by Panel World magazine and Georgia Research Institute. This will be the ninth PELICE since its inception 2008.
"PELICE gets better with age," comments Rich Donnell, co-chairman of PELICE and editor-in-chief of Panel World. "It has persevered through recession and pandemic, and also enjoyed the best markets to become a mainstay on the international stage."
PELICE in 2022 recorded 450 participants on-site (including wood products producer personnel, exhibitor personnel, representatives from investor, consulting, academia and a range of other sectors associated with the structural and non-structural wood products industries).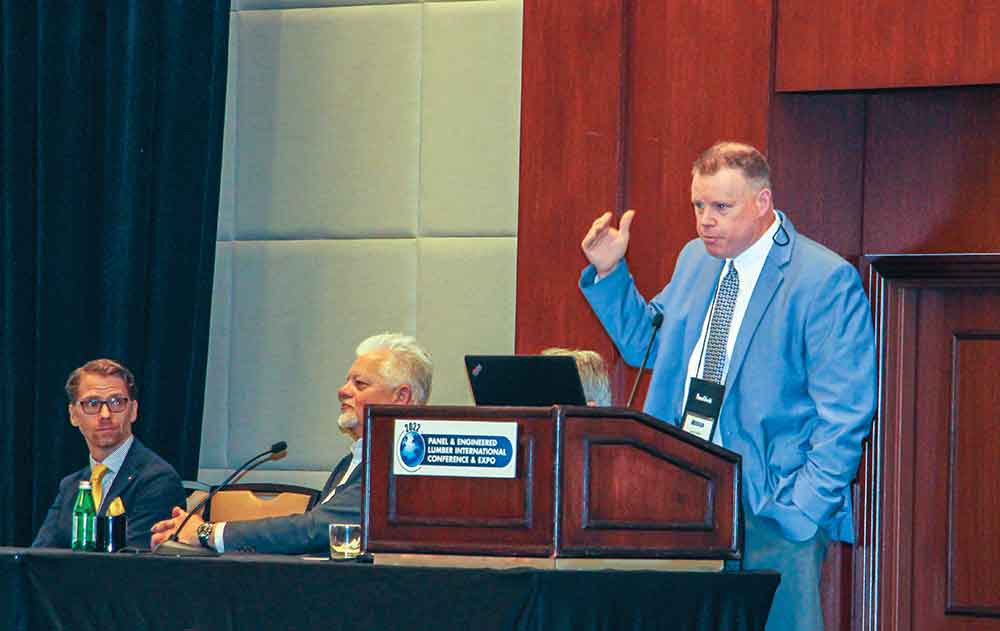 Executives, plant managers, project managers, engineers, human resources and other personnel from wood products producer companies attend presentations delivered by dozens of industry personnel on a range of topics including mill project developments, technologies, economics, markets and products.
In addition, 100 exhibitor companies will set up in the Grand Ballroom North adjacent the meeting rooms. All of the exhibitors are classified as Gold, Silver or Bronze sponsors and participate in the sponsorship of the numerous food functions and promotions that complement PELICE.
PELICE 2024 has begun exhibitor sponsorship bookings while making initial contacts with conference speakers.
PELICE will once again be immediately preceded by the Wood Bioenergy Conference & Expo on March 12-13 at the Omni Hotel. Many exhibitors and attendees participate in both events. Attendee registration will open this summer.
In addition to announced keynotes, PELICE continues to add speakers and presentations for the numerous technical sessions on tap. The full PELICE agenda is expected to be announced later this month…
Panel & Engineered Lumber International Conference & Expo (PELICE), scheduled for next March 14-15 in Atlanta, continues to add speakers to its lineup. The event, which is hosted by Panel World magazine and Georgia Research Institute, will be held for the ninth time at the Omni Hotel in downtown Atlanta. Additions to the list of keynoters include…
March 14-15, 2024 | Atlanta, Georgia
PELICE is the Educational Event for the Worldwide Wood Products Industries Including Veneer, Plywood, OSB, MDF, Particleboard, Engineered Wood Products, Mass Timber and Value Added