ATLANTA, Georgia
Everything fell into place at the eighth Panel & Engineered Lumber International Conference & Expo (PELICE) held March 31 to April 1 at the Omni Hotel at CNN Center.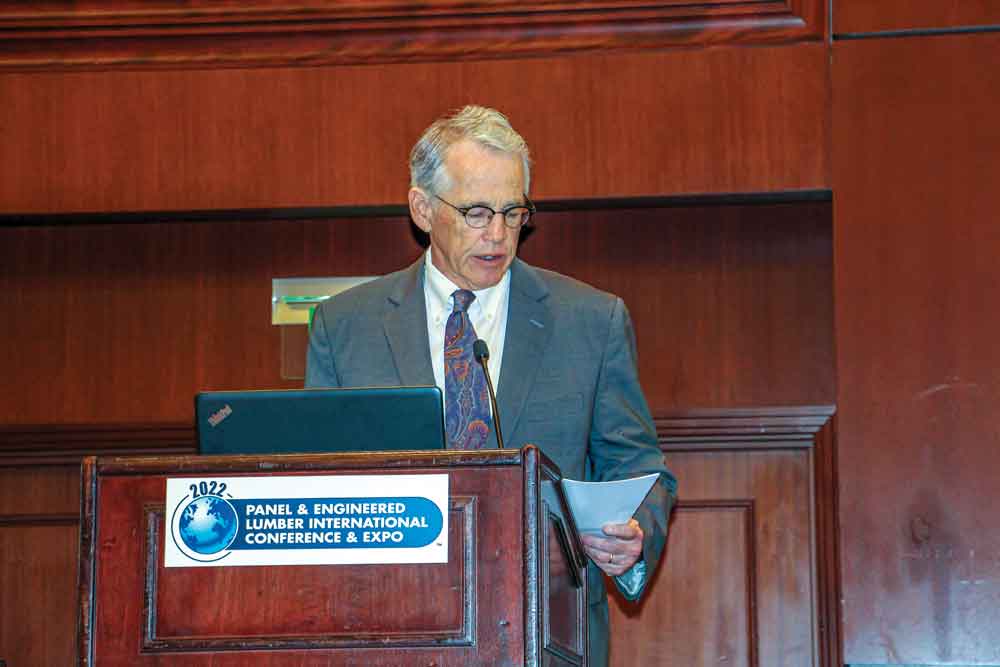 "Two things combined to make this the best PELICE in some year," comments Rich Donnell, co-chairman of PELICE and editor-in-chief of Panel World. "One was the tremendous wood products markets we've been experiencing for months on end, and the second thing was simply that people and companies were more than ready to get out of the house so to speak and meet in-person, many of them doing so for the first time since the previous PELICE in 2020."
Donnell's opening remarks on the first morning touched on PELICE 2020, which was held just as the pandemic rolled in like a tsunami. As a result a significant number of registrants, and a few exhibitors, decided not to attend the 2020 conference, which was one of the last conferences, if not the last, held for many, many months.
They returned this time, as PELICE recorded 450 participants on-site (including wood products producer personnel, exhibitor personnel, and representatives from investor, consulting, academia and a range of other sectors associated with the structural and non-structural wood products industries), which was 60% more attendance than in 2020.
"The positive side of the story since 2020 is that wood products producers have fared pretty well in the profit category," Donnell noted in his introductory remarks. "Is that the greatest understatement ever made? Housing demand, record prices, supply chain disruptions. I suspect many of the equipment companies in this room have also done pretty well, as we keep hearing from them the terms 'backlog' and 'booked out.'"
Executives, plant managers, project managers, engineers, human resources and other personnel from 30 wood products producer companies took in presentations delivered by 55 industry personnel on a range of topics including Legal Matters, Global Technologies & Trends, Quality Control, Plywood & Veneer-Based Technologies, Resins/Waxes/Coatings, Air Treatment, Fire Prevention, Process Optimization, Products/Research/Labor and Energy Applications.
They also enjoyed combing the aisles of the Grand Ballroom North where 100 exhibitors set up shop. All of the exhibitors were Gold, Silver or Bronze sponsors and participated in the sponsorship of numerous food functions that complement PELICE.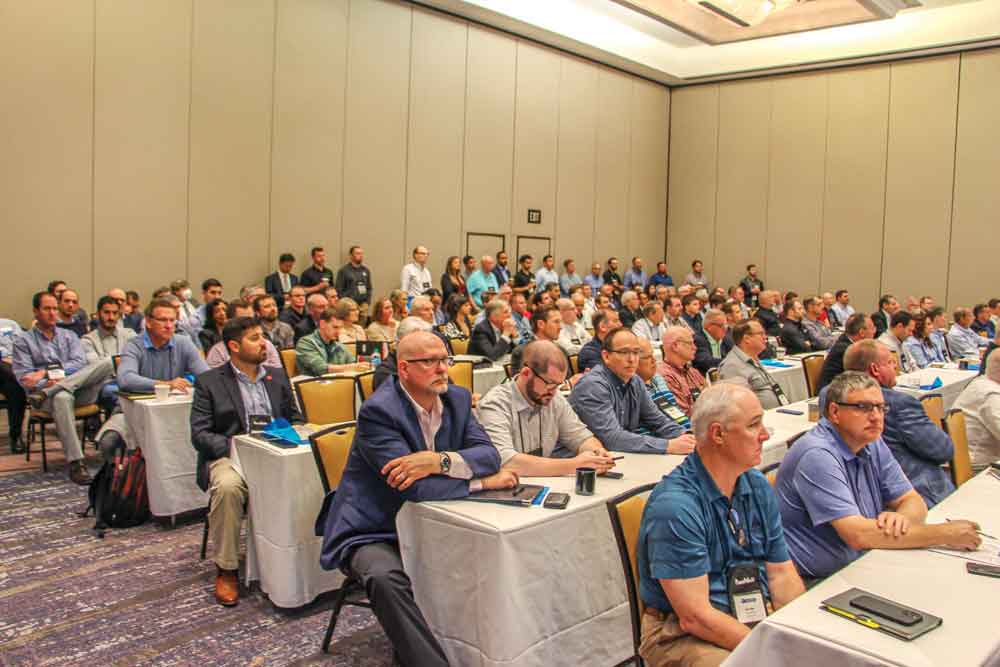 Eight keynote talks during the course OF PELICE drew the largest crowds, and none were larger than for the opening morning's session, which was standing-room only.
The opening keynotes featured Scott Poole, president and COO of RoyOMartin; Jake Elston, senior vice president of operations at Roseburg Forest Products; and Wedig Graf Grote, chief operating officer at Swiss Krono USA.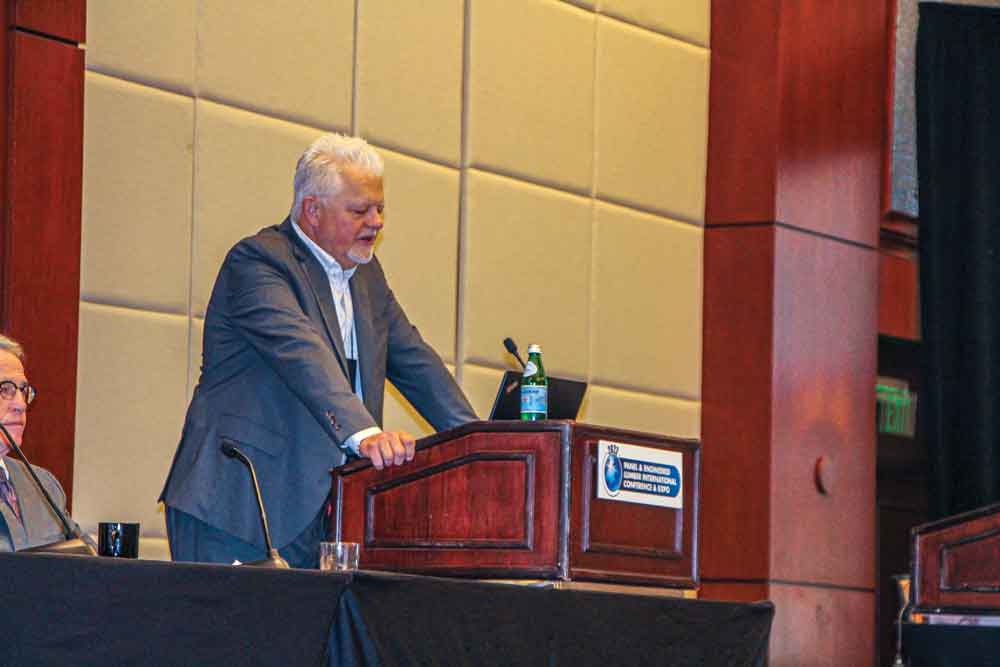 PELICE has always been about projects in the works and projects just completed, and the three morning keynoters fit the bill.
PELICE COVERAGE: Part Two of PELICE 2022 coverage continues in the next issue of Panel World, with a review of the many technical session presentations delivered by 45 industry experts.