Thirty-five speakers and 80 equipment exhibitor companies participated in the seventh Panel & Engineered Lumber International Conference & Expo held March 12-13 at the Omni Hotel at CNN Center in Atlanta, Ga. Attendance, including speakers, exhibitor personnel, producers, consultants and academia, was 288.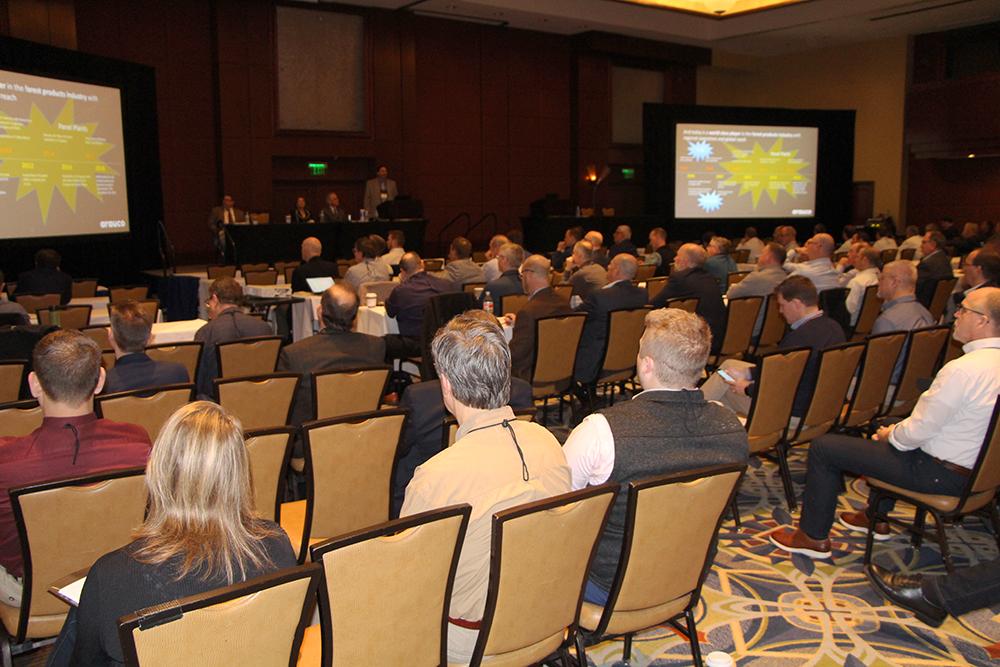 The event, hosted by Panel World magazine and Georgia Research Institute, featured a diverse range of presentations, including talks from Ashlee Cribb, Senior VP at Roseburg Forest Products; Steve Carroll, VP of Operations at Arauco NA; Mark Lindquist, VP-Operations at Huber Engineered Woods; Terry Secrest, Executive VP at RoyOMartin; Jerry Uhland, CEO of CalPlant I; and Frank Goecke, director at AFRY.
Look for more coverage of the event here soon, as well as in the May issue of Panel World.