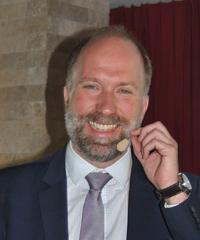 Changes in building regulations and overall the positive macro-economic outlook make the North American market attractive for new investments, in both wood-based panels and engineered wood products. Frank Goecke, senior principal with consulting firm Pöyry, in a keynote presentation at the 2020 Panel & Engineered Lumber Conference & Expo, will unpack how investment in state-of-the-art production equipment will potentially bring cost advantages compared to existing equipment with a technical age of >20 years, among other topics.

Goecke believes future supply and demand balance will also lead to changes in the industry structure—with consolidation likely to continue. Who will be the winners and the losers? Ultimately, what will the North American panel and EWP industry look like by 2025?
After hearing from Goecke, perhaps the answer should be clear. His keynote joins the all-star list of Ashlee Cribb, Senior VP—Chief Commercial Officer, Roseburg Forest Products, Jerry Uhland, CEO, Cal Plant I, the oncoming rice straw-based MDF plant in Willows, Calif., Mark Lindquist, VP-Operations, Huber Engineered Woods, and Bijan Shams, President, Cogent Industrial Technologies.