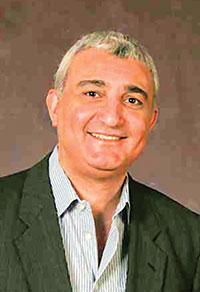 Bijan Shams, president of Cogent Industrial Technologies, will deliver presentations at the sixth Wood Bioenergy Conference & Expo and at the seventh Panel & Engineered Lumber International Conference & Expo, which will be held consecutively, next March 10-11 and March 12-13, at the Omni Hotel at CNN Center in Atlanta, Georgia, USA.
Shams, whose company Cogent is a Gold Sponsor of both events, will speak on a subject that is essential to both industry groups: Executing Projects in the Digital Age.
"The digital age is having a transformational impact enabling industrial operations with a competitive advantage," Shams comments. "The purpose of this presentation is to show how deployment of digital platforms are significantly improving the management of projects and how these platforms are transitioned from project to operations to manage and improve operational performance."
Shams will share the complexity and challenges of delivering a project and managing post project operational performance issues and how digital platforms can significantly improve the outcome of both as well as provide a platform for Industry 4.0 initiatives.