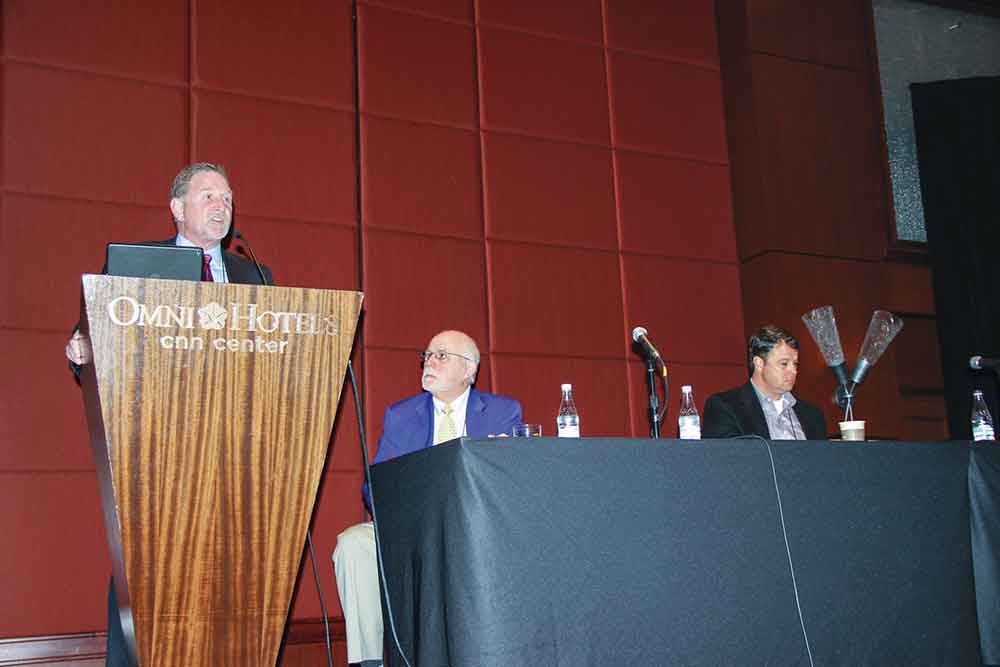 Organizers have announced that the sixth Panel & Engineered Lumber International Conference & Expo (PELICE) will be held Friday-Saturday, April 13-14, 2018, and once again in the Grand Ballroom North of the Omni Hotel at CNN Center in Atlanta, Georgia, USA.
PELICE again immediately follows the Wood Bioenergy Conference & Expo, which will be held April 11-12, 2018, also in the Grand Ballroom North. Both events are supported by Panel World and Wood Bioenergy magazines, and Georgia Research Institute.
The 2016 PELICE set a record attendance of 450 industry professionals, including representatives from 32 wood products producer companies. They enjoyed 50 presentations on new project development, production technologies and market forecasts concerning veneer, plywood, OSB, MDF, particleboard and engineered wood products. The event was supported by a record 80 equipment and technology exhibitors, of which 37 exhibited in both the PELICE and Wood Bioenergy events.
Many forecasts expect what has been a gradual improvement in building products sectors to begin snowballing in 2018. Several new mill projects in both the structural and non-structural sectors will be hitting full production mode, and several others will be nearing startup. New developments in new engineered wood products will also be gaining momentum.
The 2018 PELICE will address all of this as well as the latest developments in machinery technologies.
Such momentum generates great anticipation for the 2018 PELICE. Once again, Gold, Silver and Bronze exhibitor sponsorship packages will be offered.