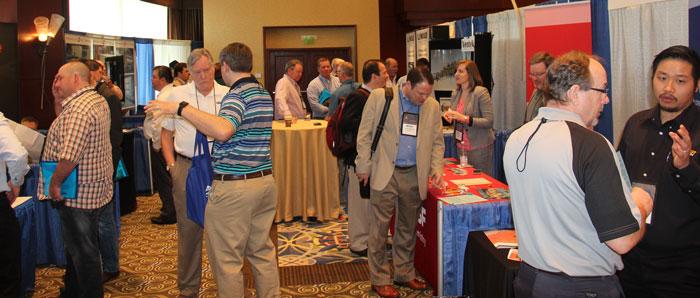 Finding out that web site registration for the upcoming Panel & Engineered Lumber International Conference & Expo (PELICE) is closed? Don't despair. You can walk up the day of the event and pay the same fee without penalty.
"You can also come for just one day and pay a single day fee," comments Rich Donnell, PELICE Co-Chairman and editor-in-chief of Panel World magazine, the media host of the event. "You show up, we'll take care of you."
The fifth PELICE, which will be held April 7-8 at the Omni Hotel at CNN Center in Atlanta, Georgia, includes eight keynote talks, 40 technical presentations and 78 exhibitors in the Grand Ballroom North. It caters to veneer, plywood, OSB, particleboard, MDF, engineered wood products and laminates production and technologies, while addressing trends and issues affecting the wood products industry. PELICE includes five food functions as well.
"While you're here, take in a Braves baseball game or visit the College Football Hall of Fame just down the block," Donnell adds.