Organizers of the fifth Panel & Engineered Lumber International Conference & Expo (PELICE) announce the completion of the lineup of keynoters for the event to be held April 7-8 at the Omni Hotel at CNN Center in Atlanta, Georgia, USA.
Dr. George Goroyias, senior principal at Pöyry Management Consulting, will address "Dynamics, Trends and Outlook for the Global Particleboard and MDF Sectors."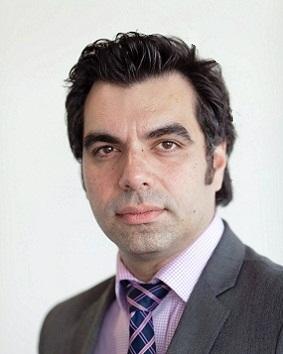 "During the past decade, the global particleboard and MDF sectors have grown, but regional dynamics have changed—traditional markets have faced challenges and emerging regions have strengthened their positions," Dr. Goroyias states.
Dr. Goroyias has 16 years of experience across the wood products sector, including more than 200 industry assignments globally for Pöyry. He previously worked for Kronospan, BioComposites Centre, Government of Greece and Forest Research Institute of Greece.
He'll join the PELICE keynote speakers group that also includes Jonathan Martin, chairman and CEO, Martin Companies LLC; Steve Swanson, president and CEO, Swanson Group; Kurt Liebich, CEO, RedBuilt, New Wood Resources; Brian Carlson, president, Huber Engineered Woods LLC; Luis Tejado, president, Blue Drop/Proteak; Jackson Morrill, president, Composite Panel Assn.; and Rodney Schwartz, vice president of sales, B&W Megtec.
In addition to the keynote talks, PELICE will include up to 50 technical presentations on the structural and non-structural panel and engineered wood products industries. Approximately 75 equipment exhibitor sponsors will fill the Grand Ballroom North. Up to 500 industry professionals are expected to participate in the event, which is hosted by Panel World magazine.