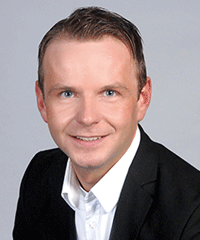 Positioning EGGER High-Quality TFL in North America
Johannes Eder, Head of Sales North America, EGGER Wood Products
Supported by more than 50 years of experience in Europe, wood-based panel manufacturer EGGER has ventured into the USA with a new greenfield particleboard plant and multiple laminate lines in Lexington, NC. Eder discusses the wood products EGGER is producing now and will produce in the future as it complements and develops new markets for the American furniture industry.
---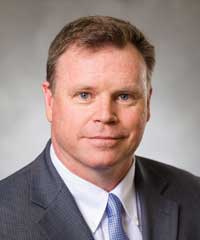 Roseburg Forest Products Growth and Geographic Diversification
Jake Elston, Senior Vice President of Operations, Roseburg Forest Products
Jake discusses the history and current growth of Roseburg Forest Products, strategies that are improving operational results, and Roseburg's geographic balancing in recent years across North America.
---
Establishing an Integrated European MDF mill in the Southeast
Wedig Graf Grote, Chief Operating Officer, Swiss Krono USA
Over the past years Barnwell, SC saw Swiss Krono grow its U.S. footprint from a couple of flooring lines to a fully integrated European style MDF site. An exciting journey— that came with a mix of technical and intercultural challenges. Adding to the challenges, the pandemic came in to the equation and did not care about plans and timelines, and the team had to find ways around never ending obstacles.
---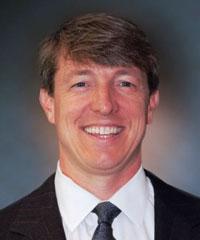 Driving the Carbon Story for Wood Products: An Update from the American Wood Council
Jackson Morrill, President & CEO, American Wood Council
Addressing climate change through reducing carbon emissions is rapidly becoming an important component of doing business in a number of business sectors today, including construction. As policymakers and architects, designers and builders explore carbon reduction opportunities, they are looking for data and accounting tools that can accurately calculate the benefits of choosing one building material over another. AWC President and CEO, Jackson Morrill will provide an update on the American Wood Council's efforts to shape these discussions through the use of data and sound science to ensure wood products are properly credited for their incredible carbon benefits and overall sustainability profile, ultimately driving market demand in a carbon-conscious built environment.
---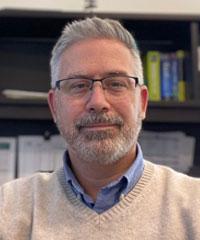 Building on a Foundation of Success through COVID
Doug Pauze, President, Coastland Wood Industries
Through 34 years of operation, Coastland has continued to improve and grow with a determined focus on quality, consistency and innovation. This focus set the foundation to successfully navigate through the pandemic and continue to improve in the face of this adversity and meet the demands of the marketplace that will continue to be challenged into the future.
---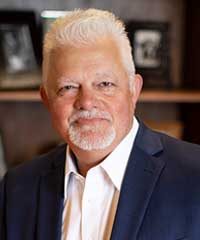 Project Indy-OSB 3.0
Scott Poole, President and COO, RoyOMartin
The variables we manage in today's business environment are anything but predictable, with more adaptation confronting our industry than in any lifetime before. In the face of change and uncertainty, how do we build and prepare for a market we don't yet know? Scott will discuss RoyOMartin's operating philosophy, their 100-year history in timberland, lumber and panels and their latest decision to build again (an OSB plant) in, Corrigan, Texas.
---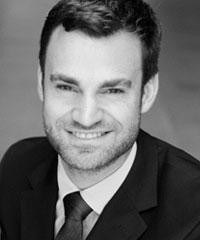 Wood Processing Post-COVID-19?
Dr. Philipp Sauter, Principal, Wood Products Consulting, AFRY
The wood processing industry went through turbulent times over the past two years. In Q1 2020 demand volumes dropped, followed by a strong recovery from end of Q2 2020 onwards, led by increased consumer spending in construction and furniture. The key question is: How will this trend continue? There are strong supporting macro trends on the one side, such as low interest rates, high cash availability as well as solid GDP growth, further supported by an increased request for green building material. These supporting trends/factors are countered by high consumer spending in recent month, resulting in the question whether consumer needs are saturated. Furthermore, raw material costs such as gas, electricity and wood costs are increasing following the strong demand from both; processing and energy industry and wood availability are further restricted by environmental policies, globally. We will draw a picture on what we expect going forward in the wood processing industry, especially focusing on the demand outlook for wood-based panels and engineered wood products in North America.
---
On the Economic, Business & Political Climate
Dr. Roger Tutterow, Director of the Econometric Center and Professor of Economics, Kennesaw State University
Seven years ago, we cleared important hurdles that were important steps back toward "normalcy." However, as the economic expansion moved through its 11th year, it was derailed by a global pandemic of depth not seen in a generation. In this session, Dr. Tutterow provides a timely overview of the economic climate including recent implications of the COVID-19 pandemic on the retail and real estate sectors, the effects of recent changes in energy prices, the linkages between labor shortages and supply chain disruptions, the structure and effect of recent fiscal stimulus, linkages between currency valuation and global trade, an overview of recent Federal Reserve policy actions and the ongoing impact of changes in the political and regulatory climate on the construction sector. The implications for employment and activity in the national and regional economies are also considered.
---